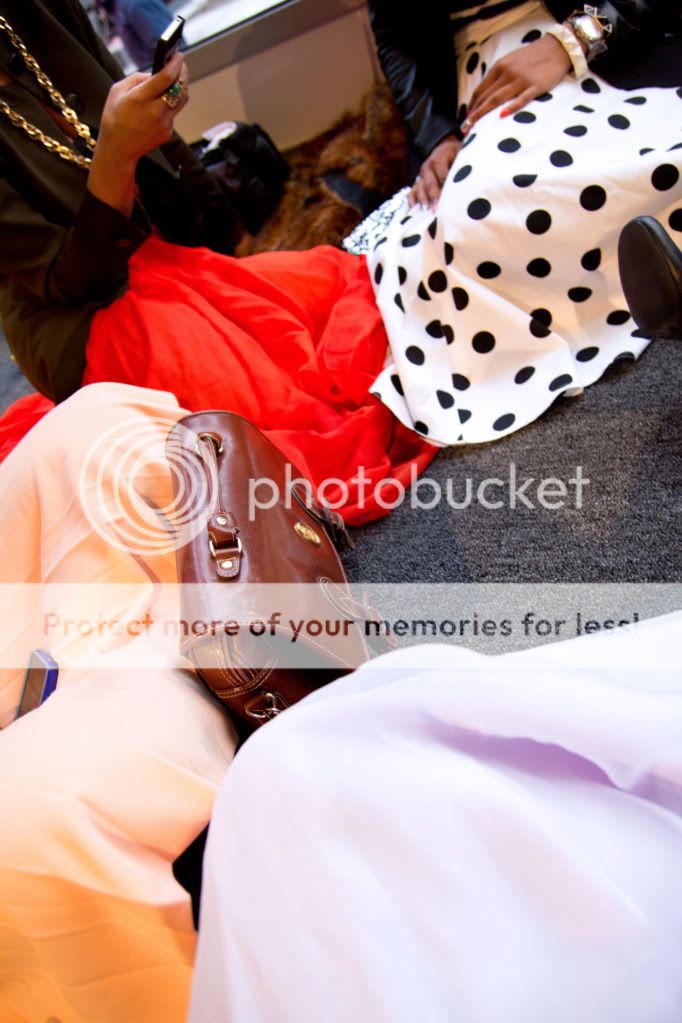 Taking a much needed break!
Photos by La Petite Marmoset
I could pretend that I had the "in" at every runway show and after party, that I got a front row seat to Herve Leger and sat next to some fabulous editor, and that I was constantly snapped by the hottest magazines, but I wont--- this weekend was all about hustling! We got the chance to see Raphael Cennamo, Lorena Sarbu, Vantan Tokyo, and Lela Rose--- It was exciting to see it all happen live (we were literally breathing on the models--- I felt bad for the ones who had to stand on stage for an hour and a half!). Somehow we always ended up gravitating towards coordinating outfits-- apparently Saturday was whimsical midi skirt day.
By the way, how crazy is that Ines Figaredo skull purse? Hope those teeth aren't real...